Hard fought happily ever afters delivered monthly!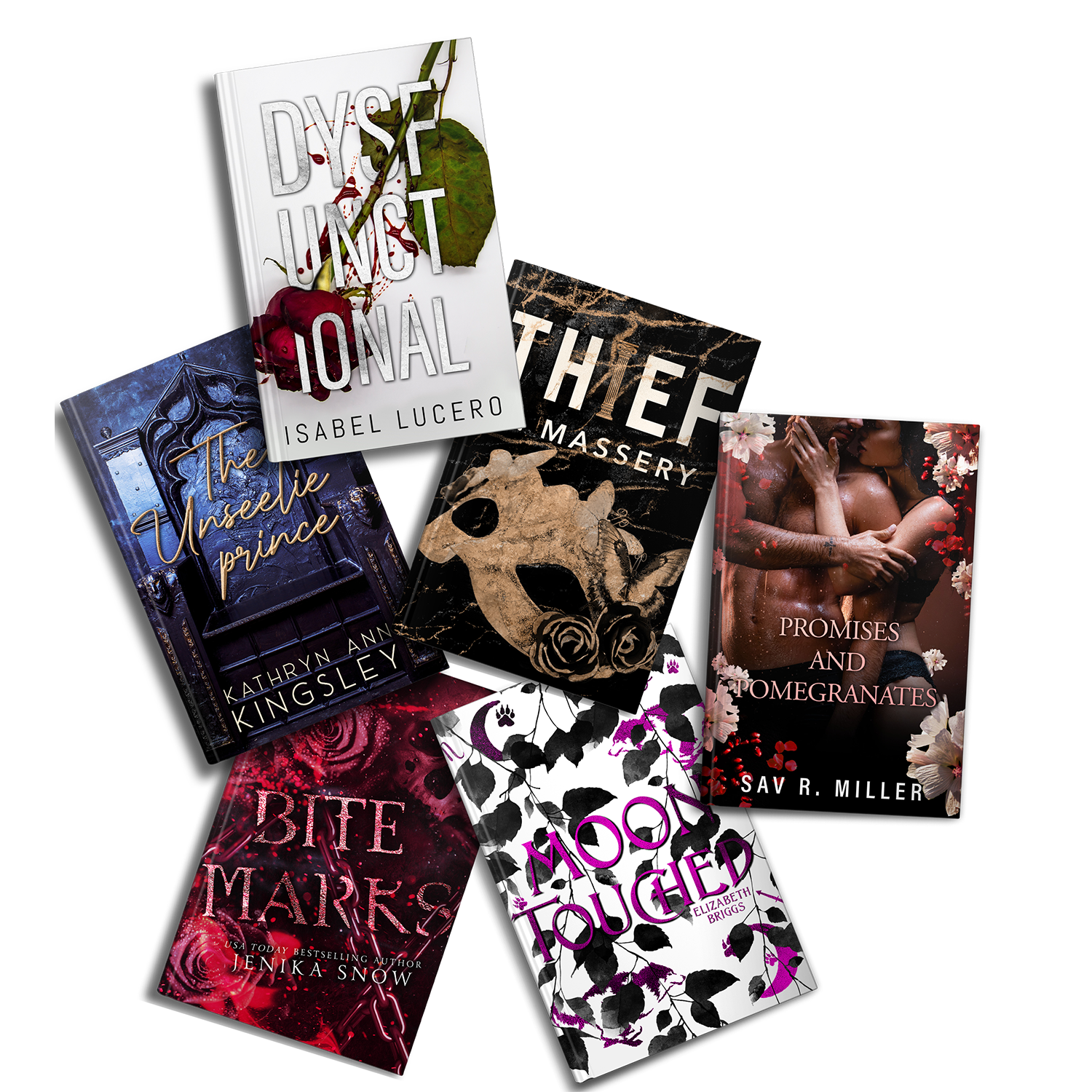 How the Baddies Book Box Works
Sign up now!
Every box includes two hard cover special edition books complete with sprayed edgest, foil / texture and more!
Shipping is included!
The baddies book box is all inclusive for both US and INTL subscribers. It operates on a preorder system, so order by the 15th of the month to receive the next month's box.
Enjoy!
Boxes ship near the 15h of each month and exclusively feature hard fought HEAs in the following trope categories: dark, bully, enemies to lovers, mafia / crime and taboo.
what customers say about our book box
Jenn gardener hopson
"The books and the swag go above and beyond each and every month!!! You can tell love is included in making these boxes for everyone. I love my subscription!"
AShley Daley
"I absolutely love this book crate!! I've been looking for a book crate that wasn't too expensive and would have books I like. When I first saw that this crate was coming out, I was so excited because it was exactly what I was looking for!"
Amanda hanna smithey
"I have gotten 3 boxes so far and enjoyed everything in each one of them!! Best book crate!!"
Jessica Rose
"Love, love, love this book crate! Amazing authors! Highly recommend! Each month is different and a great way to discover new authors as well."